We Build What You Dream
Tell us about your dream project today!
Our Services
Experience — Quality — Reliability
While Custom Home Building is the foundation of Precision Custom Builders, we are experienced in all forms of residential and light commercial construction, and provide the following project-specific services with equal respect for quality of product delivered and our unwavering commitment to skilled craftsmanship.
Custom Home Builders of
Superior Craftsmanship.
The very nature of a custom built home is the ability to infuse the eloquence of personal style and a creative use of space with functionality and purpose. Precision Custom Builders appreciates the full nature of the investment our clients have entrusted to us.
As builders who value the integrity of our word and work, our commitment to that trust can be found in the countless testimonies that speak to the quality of our product, our excellence in service and communication, and within the precision craftsmanship utilized throughout our custom homes.
Contact Us
General Construction
Granny Cottages
Metal Buildings
Remodels
Excavation/Grading
Concrete Flat Work
Framing
Roofing
Plumbing
Drywall
Finish Carpentry
Flooring
Construction Consulting
Light Commercial
Custom Homes
Garages/Barnes
Additions
Demolition
Foundations
Decorative Concrete
Siding
Decks
Electrical
Painting
Tile/Granite
Retaining Walls
Insurance Work
Tenant Improvements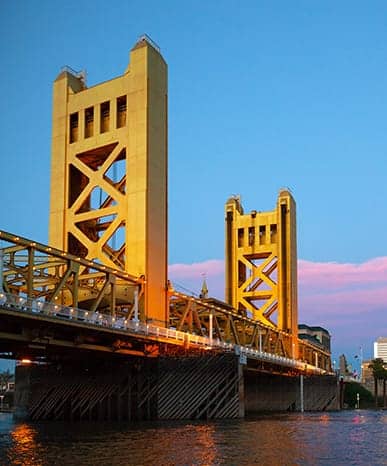 About Us
Owner and founder, Matt Blessing, has over 30 years experience in the construction trades,
as well as an educational background in civil engineering.
Having worked on a variety of construction projects as a laborer on his way to becoming a foreman, Matt developed a strong foundation of experience in framing, concrete, plumbing, electrical, drywall, painting, tile, excavation.
After obtaining his General Contractor's license in 2004, Matt formed Precision Custom Builders as a means to utilize his extensive knowledge and education, along with the respect he had earned as a project manager to deliver a superior product, unmatched customer service, and the value of precision craftsmanship that he believed clients deserved.
Precision Custom Builders is license, bonded and insured.
Contact Matt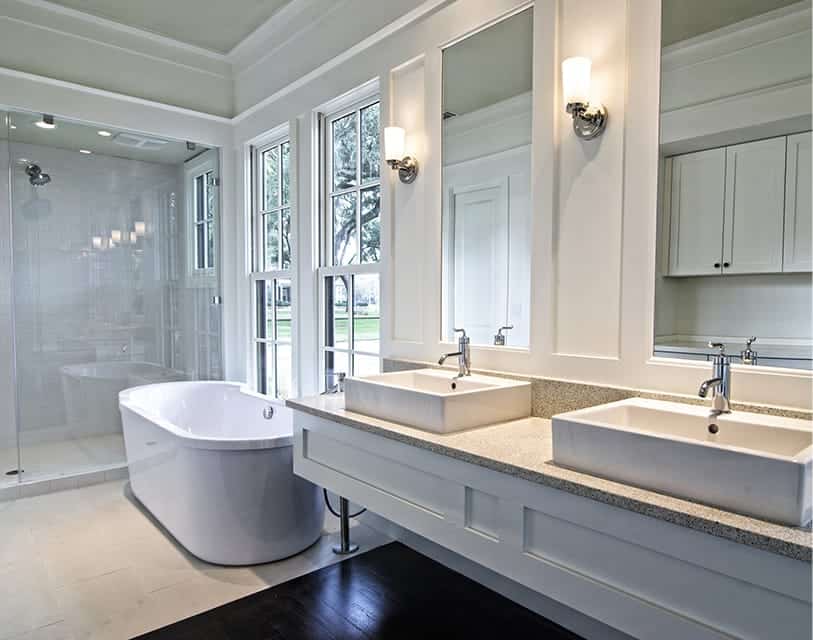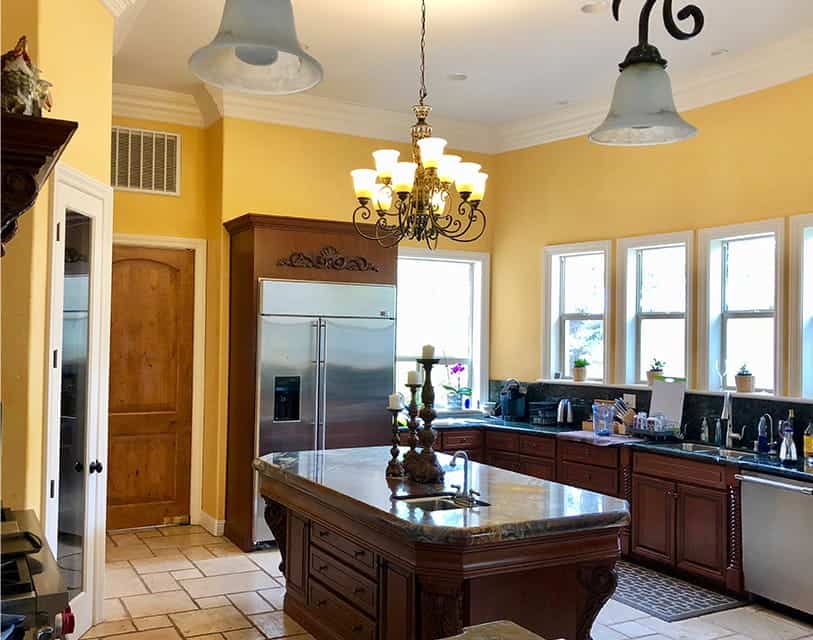 I have been extremely pleased with the work performed by Matt Blessing and his highly professional team at Precision Custom Builders. Matt handled numerous projects on my house in Camino, and each project was done with the utmost quality, efficiency, and timeliness. Matt does what he says he will do, and goes the extra mile to make sure that everything is done to the highest standards. In addition, Matt is a person of integrity and honesty. I wholeheartedly recommend Matt Blessing and his company, Precision Customs Builders.
We have used Precision Custom Builders over the years for jobs on our personal residence as well as our rental properties. Matt and his crew are trustworthy and my tenants have felt comfortable with them in their homes. Work is always done in the time frame given and lives up to our high standards. I highly recommend PCB to anyone looking for a contractor.
~ Denise & Tim Placerville, CA
We have known Matt for nearly 3 years now since our first project at our home in Cameron Park. We have recommended him and his team to both friends and family. He consistently has been able to envision our dreams and make them a reality. His team is always on time and very professional, they do a fantastic job and made sure we were aware of each step of the process, so there were no surprises. We are always EXTREMELY happy with the final product of every project whether it was big or small. This is a company you can trust because they are honest, reliable, and the quality of the work he and his team put out can't be beat. Do yourself a favor and call him for your next project, and all your construction needs, because we sure will!
Thanks Matt your awesome!
Precision Custom Builders did a beautiful job on my garage/apartment. They were very reliable and on time every day as well as the finish date of my build. They were a pleasure to work with and they were helpful with any questions relating to the project and timeline. Precision Custom Builders did quality work with quality materials and professionalism. I am very pleased with the finished project and will recommend them to friends and family in the future, and I will use them for future projects.
Precision Custom Builders is in the process of remodeling a home we bought recently. This involves two bathroom remodels, kitchen and sunroom remodels, an outside retaining wall, and much more. We find PCB's owner, Matt Blessing, to be thorough and very helpful with lots of good suggestions along the way. And his team of workers is hardworking and quite capable. We recommend PCB wholeheartedly.
~ Dennis and Niki Allison
We were new to the area and VERY FORTUNATE to have engaged PCB for our barn building project (Phase 1). The foundation and framing work were top-notch.  Crews kept the work area clean and organized.  Neighbors appreciated that crews respected speed limits and were conscientious about keeping the dust down during the project.  When we talked to other contractors about building the house (Phase 2), they tried to 'shoe horn' us into floor-plans and hardware with which they were familiar.  That's when we appreciated the CUSTOM in PCB's name.  Their quote was very competitive and, like the barn project, they didn't mind using the windows, doors, etc. that we spec'd for the job.  We would definitely recommend PCB to family & friends.
Precision Custom Builders is a great company! They are honest, trustworthy men, who always have customers' satisfaction as their goal. The work is high quality and affordable. I will always have them as my first and only choice for any job big or small.
Precision Custom Builders is clearly a professionally run business, who went the extra mile to make sure that we were completely satisfied with the work completed. PCB provided quality workmanship, and friendly service. The owner, Matt Blessing, was very personable and concerned with our working relationship. He was very knowledgeable and helpful in advising us about decisions related to our project. We absolutely recommend Precision Custom Builders to anyone in need of a skilled and trustworthy contractor.
Finding an honest and trustworthy contractor is extremely difficult, but luckily Precision Custom Builders is that and more. I've used PCB for over ten years now on projects ranging from a simple concrete staining project to a massive 100ft long skywalk that connected my two story garage to my two story house. While no one is omniscient, Matt's attention to detail and reliability are bar none. If you're looking for a contractor with a wide scope of capabilities and honesty that is beyond reproach, look no farther than Precision Custom Builders.
The finished product of the work Precision Custom Builders did at our house was outstanding. PCB is a very trustworthy company and we would highly recommend their work to anyone.
After buying an unfinished house nearly four years ago, we were extremely fortunate to find Matt. He and his terrific crew at Precision Custom Builders have completed numerous projects here and have more to go. Matt has great suggestions and a good eye for color and design – things very much appreciated. We have always been happy with his work. He's patient, keeps us appraised of his schedule, and calls if he can't make it when something unexpected comes up. We trust him completely and recommend him highly.
Matt and the guys did a great job on my detached three car garage. They were on time, on budget and worked well with my other subs as I was a owner builder. Thanks Guys!
~ Ryan and Shannon McVeigh, Placerville
Matt Blessing and the Precision crew work extremely well together like a well oiled machine. They were always on time and communicated very well in terms I could understand. Matt and his crew made every effort and then some to make sure I was completely satisfied with their work and the end result. They worked at a second property I own and I am not there full time but I had no hesitation in giving them the keys and gate code. The crew do all the work without having to hire outside contractors, so I always knew who was on site. I feel I can't say enough about Precision Custom Builders and especially Matt as he is truly trustworthy, reliable and has very good eye for design and I could go on and on with all the positives. I look forward to having a long working relationship with Precision Custom Builders and I think of Matt and his crew as lifetime friends as well. I would recommend Precision Builders for all construction projects hands down if you are lucky enough to live in the areas they service. Thanks Matt and crew!